LIGHTEDSPIRIT ZODIAC STONES & CRYSTALS
HELLO OUR ZODIAC ENTHUSIASTS!
HERE IS WHERE YOU CAN FIND YOUR ZODIAC SIGNS BEST STONES! SOME OF THESE YOU MAY ALREADY HAVE, ALWAYS ADMIRED, OR SIMPLY FELT CONNECTED TO! BE SURE TO CHECK YOUR SUN, MOON, & RISING SIGNS TO SEE MORE OF A VARIETY FOR YOURSELF. (NEED TIME OF BIRTH TO FIND MOON & RISING) SOMETIMES WE CONNECT WITH OUR RISING OR MOON MORE THAN OUR SUN SIGN.
THERE ARE MANY STONES THAT RESONATE WITH ALL 12 SIGNS OF THE ZODIAC, BUT WE''VE CONNECTED THEM WITH STONES CURRENTLY AVAILABLE THROUGH LIGHTEDSPIRITS STORE. YOU CAN PURCHASE ANY STONE THAT YOU FEEL YOU'RE BEST DRAWN TO OF COURSE. THIS PAGE WILL BE UPDATED REGULARLY AS NEW STONES ARRIVE IN OUR STORE! :)
​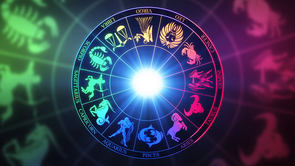 ALL PRODUCTS & READINGS MUST BE PURCHASED SEPERATELY. ALL PRODUCTS HAVE TAX INCLUDED IN TOTAL PRICE.
​🎁🎄HOLIDAY ANNOUNCEMENT🎄🎁:
​TO BE SURE EVERYONE RECEIVES THEIR HOLIDAY GIFTING PRODUCTS IN TIME BEFORE CHRISTMAS, WE RECOMMEND TO PURCHASE BEFORE DECEMBER 15TH. IF YOU'RE TRYING TO PURCHASE ANY PRODUCTS AFTER THIS DATE, AND NEED YOUR PACKAGE BEFORE DECEMBER 25TH, PLEASE EMAIL US. FASTER SHIPPING WILL BE A HIGHER COST. THANK YOU!
SPEND $75 OR MORE - FREE SHIPPING
USE CODE: SPIRIT75
SPEND $100 OR MORE - SAVE 18%
USE CODE: CRYSTAL18
SPEND $200 OR MORE - SAVE 25%
USE CODE: CRYSTAL25
**ALL PRODUCTS ARE CHARGED, CLEANSED, & BLESSED BEFORE THEY'RE SHIPPED TO YOU**
---
"No matter your religious or spiritual beliefs … for every person who inhales and exhales… you are alive, you can dream."
-Georgia Dawkins