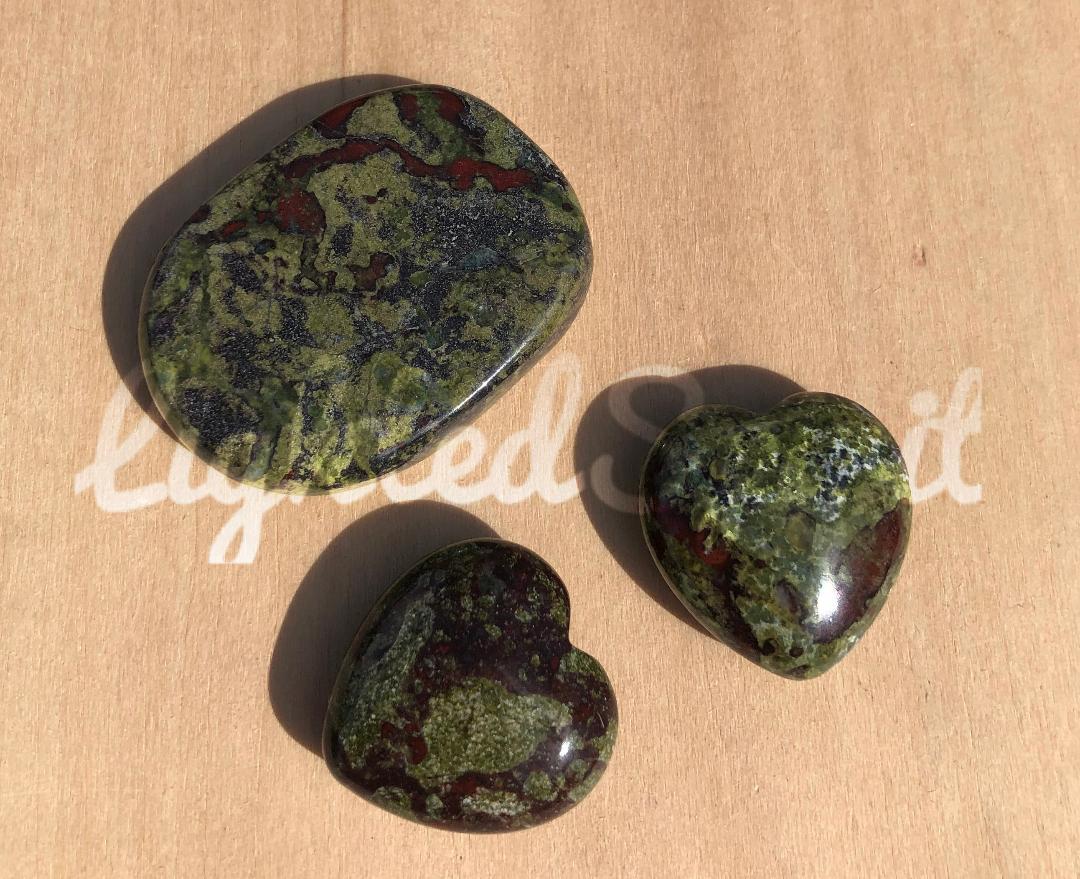 Dragon Bloodstone Set
SKU:
DRAGON BLOODSTONE JASPER ATTRACTS WHAT YOU DESIRE. WHETHER IT BE AN ABUNDANCE IN LOVE, MONEY, AND EVEN HEALTH. THIS IS THE STONE OF PERSONAL POWER AND WILLPOWER, GIVING PROPERTIES OF HEALING AND GROWTH. THIS SET INCLUDES:
1 PALM STONE
2 MINI HEARTS
ALL STONES ARE DIFFERENT IN SHAPE AND COLOR. AVOID HAVING NEAR SMALL CHILDREN. CHOKING HAZARD. MAY HAVE SHARP POINTS.