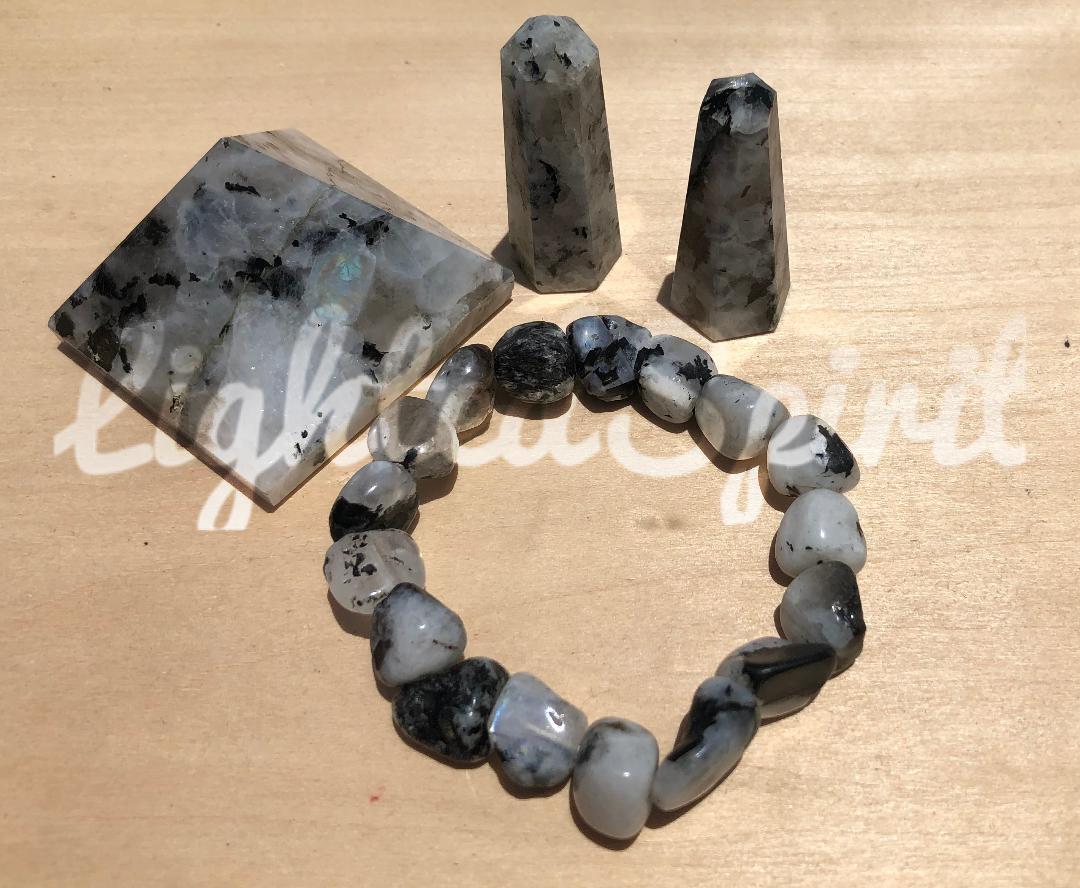 Rainbow Moonstone Set
SKU:
WITH RAINBOW SHIMMERS FROM THE MOONSTONE TO THE POP OF BLACK COLOR FROM THE INFUSED TOURMALINE! TOURMALINE IS FOR PROTECTION AND MOONSTONE IS FOR STRENGTH AND SOOTHING STRESS AND ANXIETY. IF YOU'RE LOOKING FOR SUCCESS IN LOVE OR BUSINESS, MOONSTONES ARE GREAT TOOLS TO HELP BRING THAT ENERGY WHEN HELD WITH CONCENTRATION. THIS SET INCLUDES:
1 TUMBLED BRACELET
1 PYRAMID
2 MINI TOWERS
ALL STONES ARE DIFFERENT IN SHAPE AND COLOR. AVOID HAVING NEAR SMALL CHILDREN. CHOKING HAZARD. MAY HAVE SHARP POINTS.