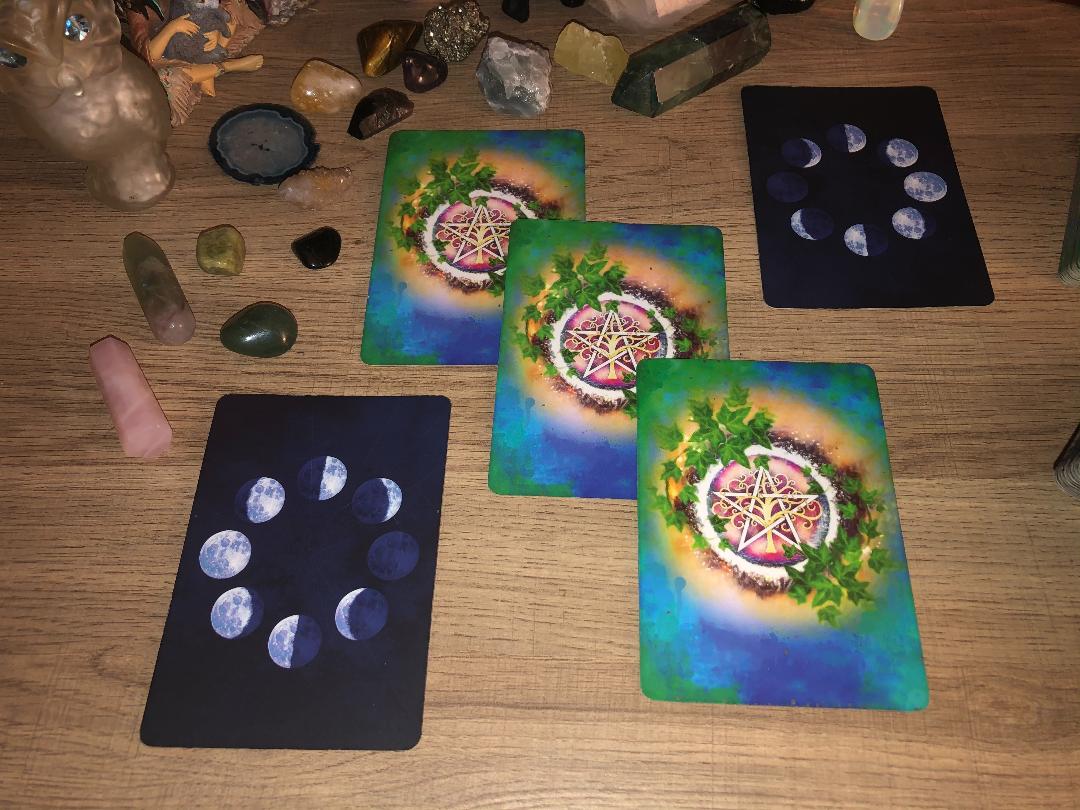 Take Action
SKU:
THIS READING IS FROM OUR "SPELLCASTING ORALCES" & OUR "MOONOLOGY ORACLES." GOTTA MAKE A GENERAL DECISION? THIS READING WILL GUIDE YOU INTO WHERE YOU NEED TO BE! YOU WILL RECEIVE 5 OR MORE CARDS. THE READING WILL CONSIST OF THE FOLLOWING FOCUSES:
YOUR ENERGY
ACTION ONE TO TAKE
ACTION TWO TO TAKE
ACTION THREE TO TAKE
NEAR FUTURE/OUTCOME
ALL READINGS WILL BE SENT VIA EMAIL WITH A VOICE RECORDING OF YOUR READING AS WELL AS A PHOTO OF YOUR CARDS. YOU WILL RECEIVE YOUR EMAIL READING WITHIN 4-9 DAYS FROM WHEN PAYMENT IS RECEIVED. NO REFUNDS.