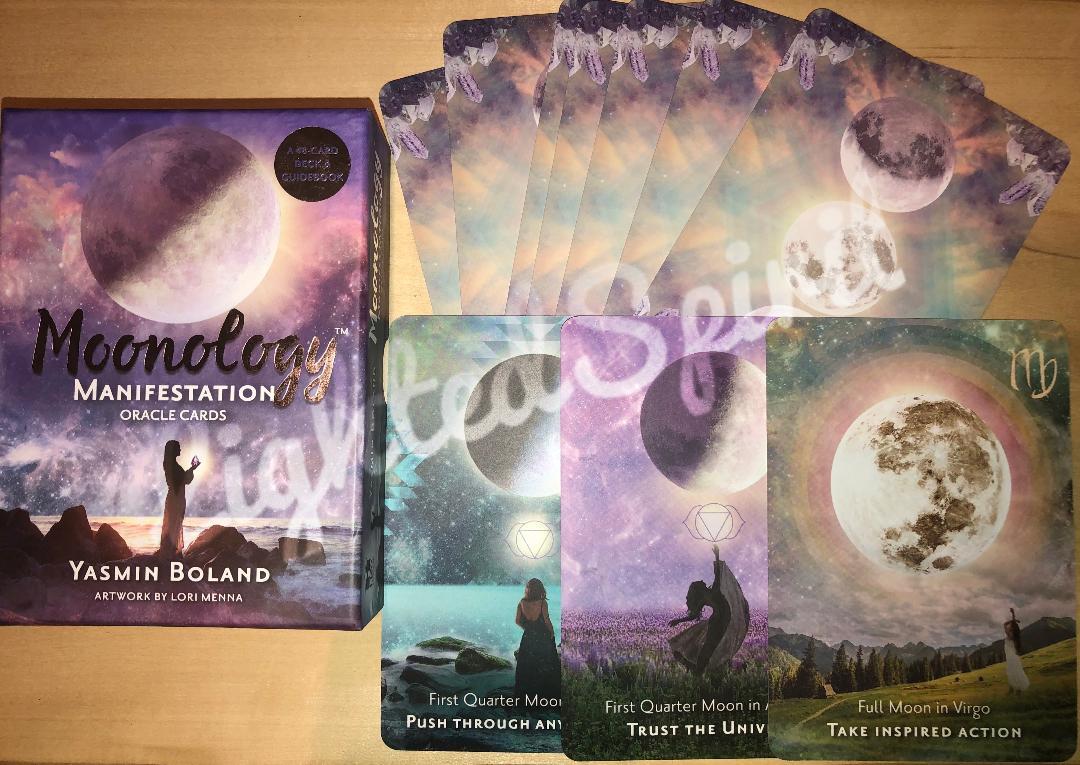 Moonology Manifestation Oracles
SKU:
THE MOONOLOGY MANIFESTATION ORACLES IS A 48 CARD DECK. THIS DECK BRINGS STRONG ENERGY REGARDING OUR MANIFESTATIONS CONNECTED TO MOON ENERGY. WITH ZODIAC MOON CARDS. QUITE THE DECK FOR YOUR DAILY MANIFESTATIONS! DEFINITELY A DECK FOR MY MOON LOVERS!
DECK IS USED FOR GUIDANCE OR MANIFESTATIONS FOR YOURSELF OR ENERGIES AROUND YOU THAT YOU WANT TO READ. CAN BE USED FOR ANY SPREAD.
GUIDEBOOK INCLUDED.
APPROXIMATE MEASUREMENTS: 5.5 X 4 INCHES