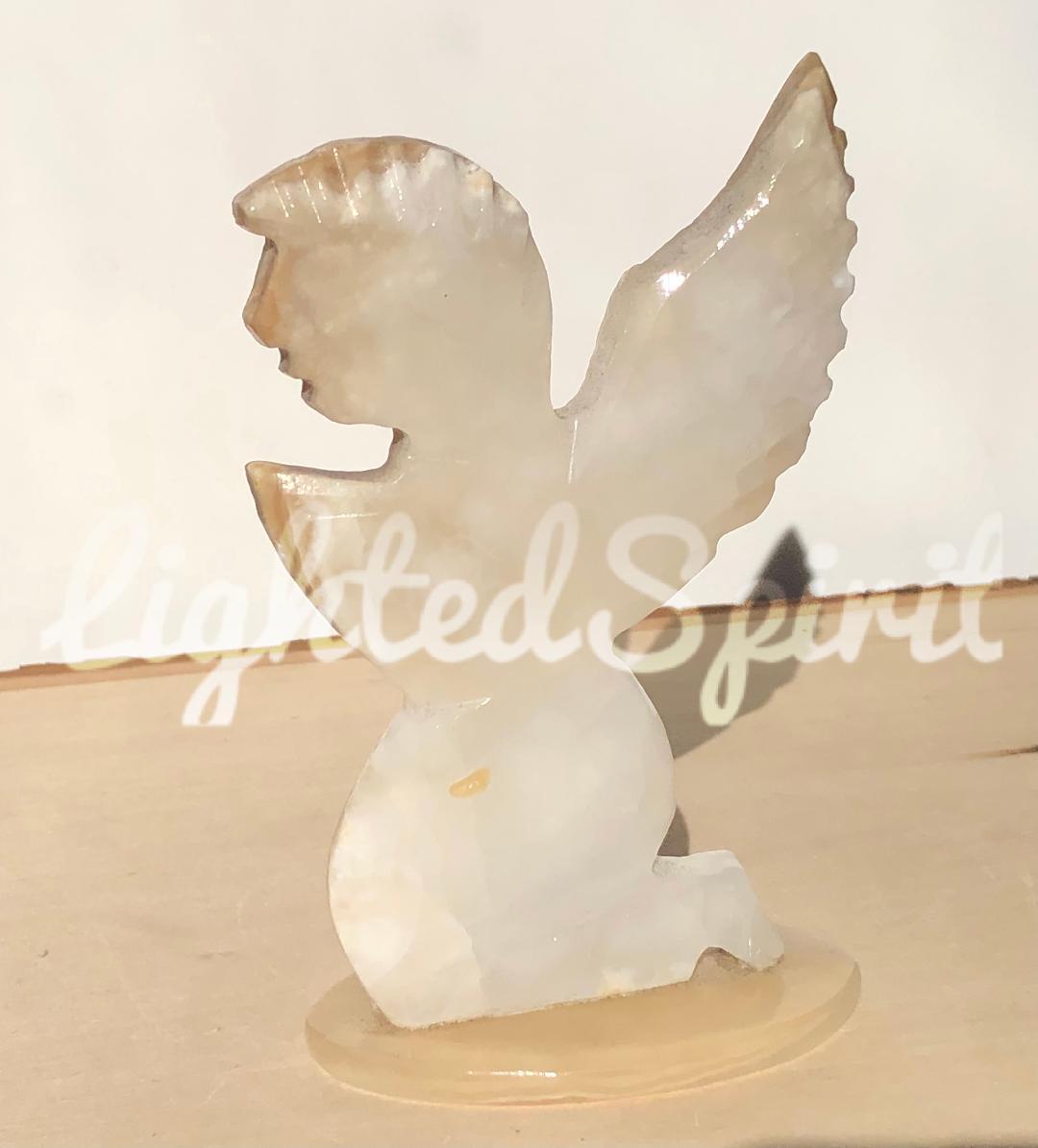 White Onyx Angel Statue
SKU:
OUR WHITE ONYX ANGELS THAT STAND ARE PERFECT FOR OUR PLACE OF PRAYER, TO GIFT TO A LOVED ONE. THE STONE FOR FOCUS AND REASSURANCE. WE THOUGHT THE ANGELS WOULD BE THE PERFECT CARVING FOR THIS!
ALL PATTERNS, HUES, AND COLORS ARE DIFFERENT FOR NO STONE IS THE SAME.
EACH ORDER IS ONE ANGEL. THE ANGEL MEASUREMENTS ARE:
HEIGHT: 5 INCHES
LENGTH: 3 INCHES