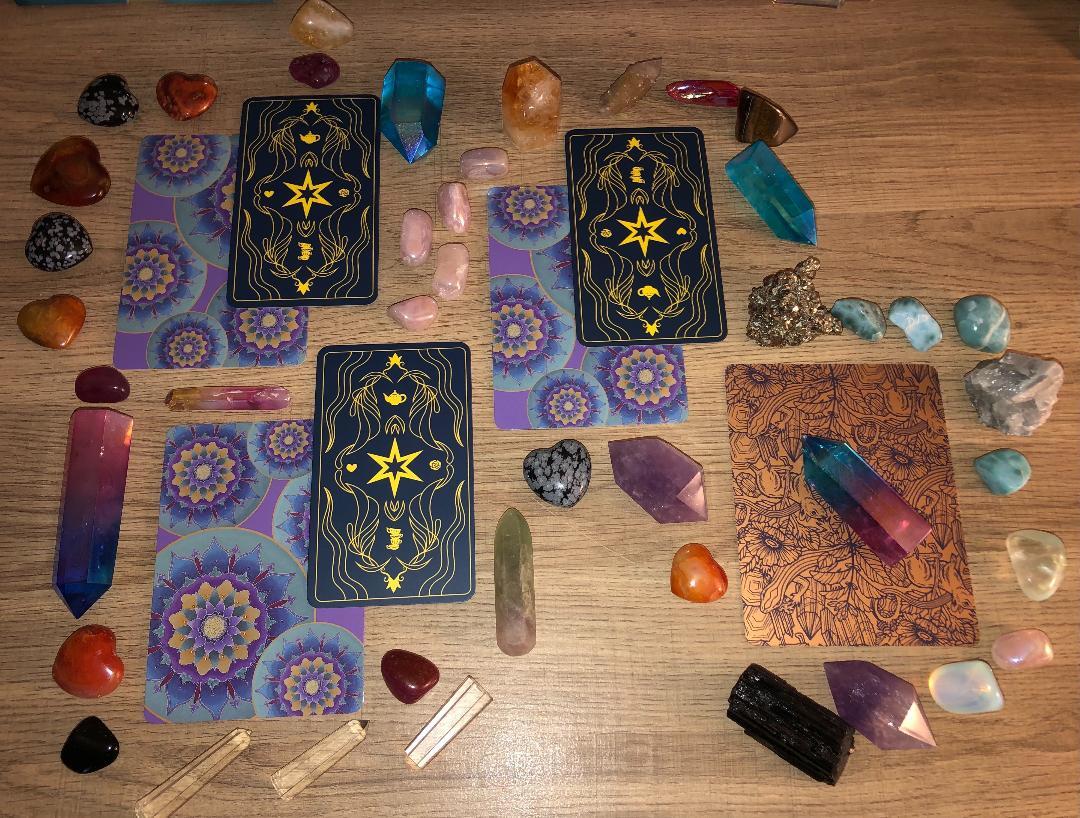 Career-Family-Love
SKU:
FOR THIS READ, WE USE OUR "THE SOUL'S JOURNEY ORACLES" & OUR "ALICE IN WONDERLAND TAROT." YOU WILL RECEIVE 6 OR MORE CARDS FOR MAIN READING. YOU WILL RECEIVE ADVICE AND GUIDANCE AND A NEAR FUTURE CARD FOR YOUR:
CAREER ENERGY
FAMILY & FRIENDS ENERGY
LOVE ENERGY
PLUS ONE BONUS CARD: A CRYSTALLARY CARD. A CRYSTAL CARD IS PULLED TO HELP AND GUIDE YOU WITH ALL 3 ENERGIES! (YOU MIGHT ALREADY HAVE THE CRYSTAL OR STONE)
ALL READINGS WILL BE SENT VIA EMAIL WITH A VOICE RECORDING OF YOUR READING AS WELL AS A PHOTO OF YOUR CARDS. YOU WILL RECEIVE YOUR EMAIL READING WITHIN 4-7 DAYS FROM WHEN PAYMENT IS RECEIVED. NO REFUNDS.