>

Little Bit Of Everything (Future Only)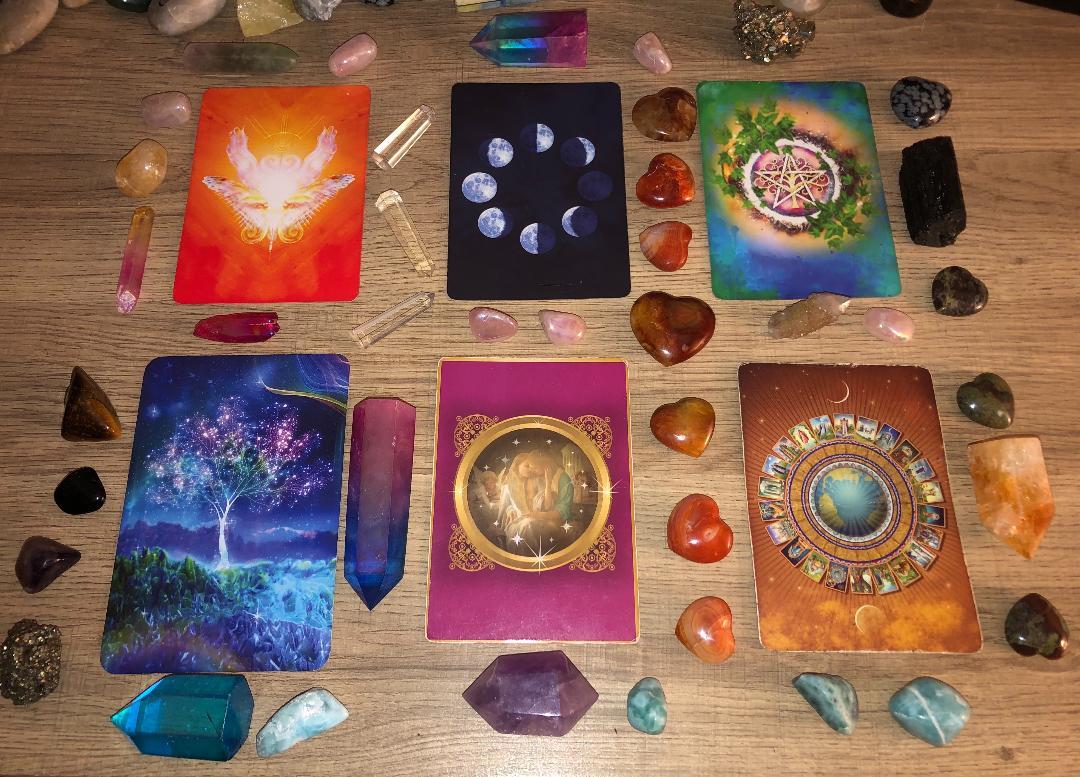 Little Bit Of Everything (Future Only)
SKU:
FOR THIS READING, YOU WILL RECEIVE 6 OR MORE CARDS. AT LEAST ONE FROM 6 DIFFERENT DECKS! A VERY HIGH ENERGY READING. ALL NEAR FUTURE FOR YOUR ENERGY MOVING FORWARD. THE STRONGEST ENERGY, EMOTION, OR ACTION YOU ARE ENTERING WILL BE READ. YOU WILL RECEIVE A CARD FROM OUR:
ANGEL GUIDE ORACLES
MOONOLOGY ORACLES
SPELLCASTING ORACLES
SACRED SPIRIT ORACLES
ROMANCE ANGELS ORACLES
ANGEL TAROT
DISCLAIMER: ALL READINGS WILL BE SENT VIA EMAIL WITH A VOICE RECORDING OF YOUR READING AS WELL AS A PHOTO OF YOUR CARDS. YOU WILL RECEIVE YOUR EMAIL READING WITHIN 7-12 DAYS FROM WHEN PAYMENT IS RECEIVED. NO REFUNDS. LIGHTEDSPIRIT IS NOT QUALIFIED TO GIVE MEDICAL, LEGAL, OR FINANCIAL ADVICE. ALL GIVEN READINGS ARE FOR ENTERTAINMENT PURPOSES ONLY AND MAY NOT BE 100% ACCURATE. THE CLIENT IS RESPONSIBLE FOR THEIR OWN LIFE DECISIONS.