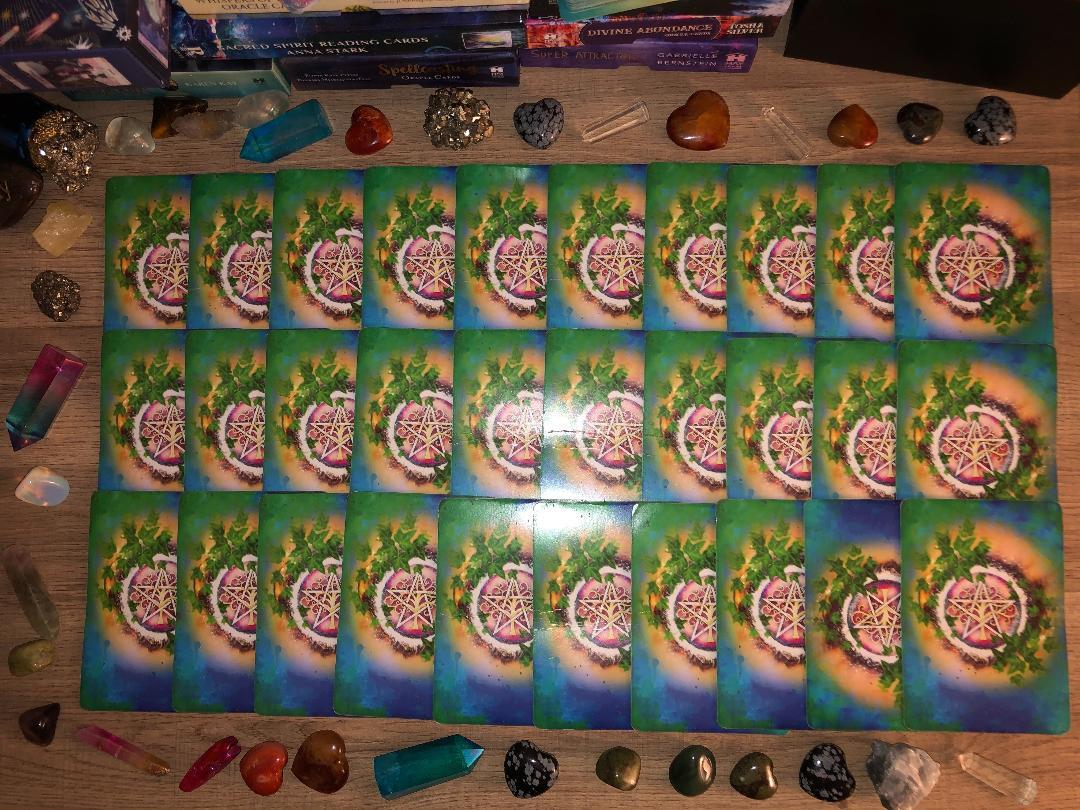 An Everyday Card (One Month)
SKU:
FOR THIS READ, WE USE OUR "SPELLCASTING" ORACLES. STARTING WITH THE DAY AFTER YOU PURCHASE THIS READING, YOU WILL RECEIVE AN EMAIL EVERY DAY FOR 30 DAYS. IN YOUR EMAIL YOU WILL RECEIVE:
A PICTURE OF YOUR ONE CARD FOR THE DAY.
A BRIEF TYPED MESSAGE RELAYING YOUR MESSAGE/GUIDANCE FOR THE DAY & FOR YOUR ENERGY.
DISCLAIMER: IF BY ANY CHANCE WE KNOW WE WILL BE OUT OF TOWN DURING YOUR "AN EVERYDAY CARD" READING, WE WILL SEND YOU YOUR CARDS PRIOR TO BEING AWAY FOR THE FEW DAYS WE WOULD HAVE MISSED. NO REFUNDS. LIGHTEDSPIRIT IS NOT QUALIFIED TO GIVE MEDICAL, LEGAL, OR FINANCIAL ADVICE. ALL GIVEN READINGS ARE FOR ENTERTAINMENT PURPOSES ONLY AND MAY NOT BE 100% ACCURATE. THE CLIENT IS RESPONSIBLE FOR THEIR OWN LIFE DECISIONS.