>

Messages From Your Loved Ones II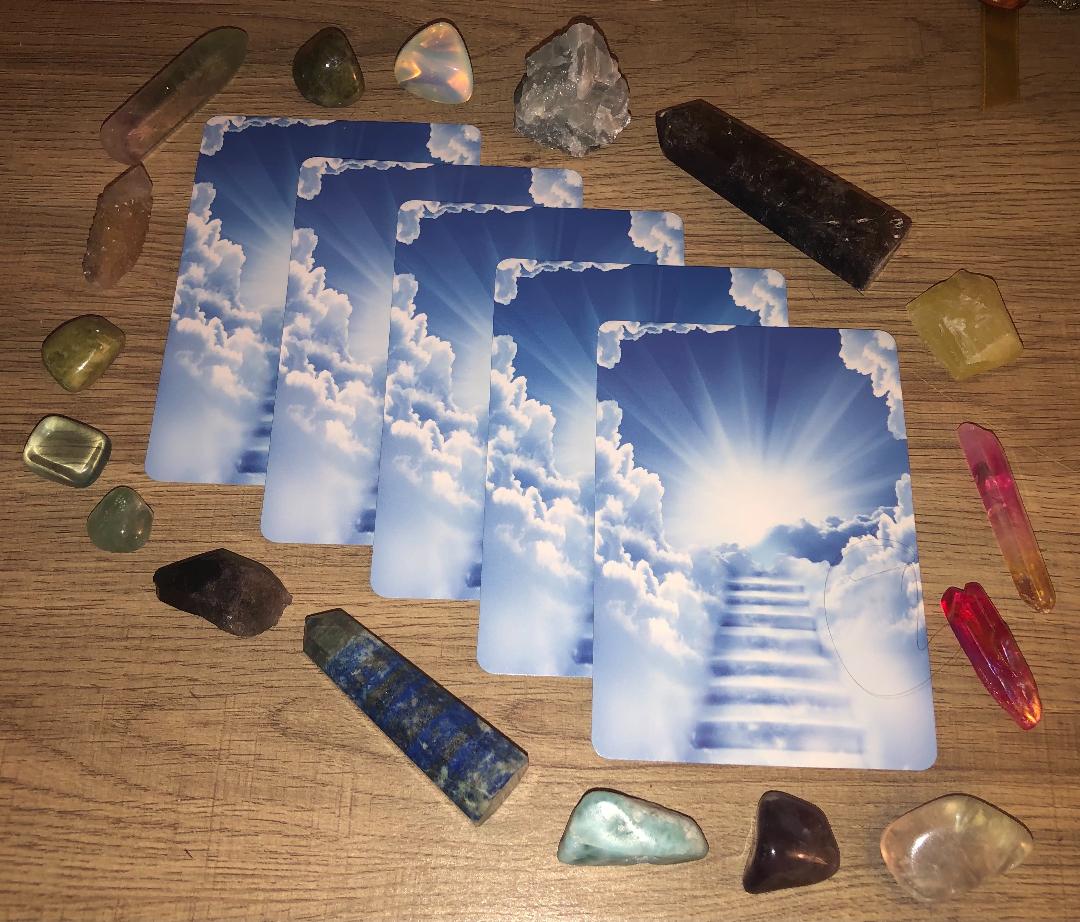 Messages From Your Loved Ones II
SKU:
FOR THIS READ, WE USE OUR "TALKING TO HEAVEN" ORACLES." YOU WILL RECEIVE 5 OR MORE CARDS. WE WILL ASK FOR YOUR LOVED ONES TO STEP FORWARD WITH WHAT MESSAGES THEY WANT TO COMMUNICATE TO YOU WITH. USUALLY THERE ARE A COUPLE OR FEW ENERGIES THAT ALWAYS COME FORWARD TOGETHER. YOU CAN INTERPRET WHICH LOVED ONE(S) BROUGHT YOU A MESSAGE! RECEIVING MESSAGES FROM OUR LOVED ONES WHO HAVE CROSSED OVER RATHER THAN OUR SPIRIT GUIDES IS SOMETHING WE ALL NEED.
*THIS IS NOT AN AUDIO RECORDING OR AN INTUITIVE READING/MEDIUM READING. JUST A PHOTO OF THE CARDS YOUR LOVED ONES PULLED. SOMETIMES WE RECEIVE THE STRONGEST MESSAGES FROM LOVED ONES WE DID NOT EXPECT A MESSAGE FROM. YOU CAN CONNECT THEIMAGERY AND MESSAGES TO WHO YOU FEEL THEY ARE FROM MOST. *
DISCLAIMER: ALL READINGS WILL BE SENT VIA EMAIL WITH A PHOTO OF YOUR CARDS. YOU WILL RECEIVE YOUR EMAIL READING WITHIN 7-12 DAYS FROM WHEN PAYMENT IS RECEIVED. NO REFUNDS. LIGHTEDSPIRIT IS NOT QUALIFIED TO GIVE MEDICAL, LEGAL, OR FINANCIAL ADVICE. ALL GIVEN READINGS ARE FOR ENTERTAINMENT PURPOSES ONLY AND MAY NOT BE 100% ACCURATE. THE CLIENT IS RESPONSIBLE FOR THEIR OWN LIFE DECISIONS.