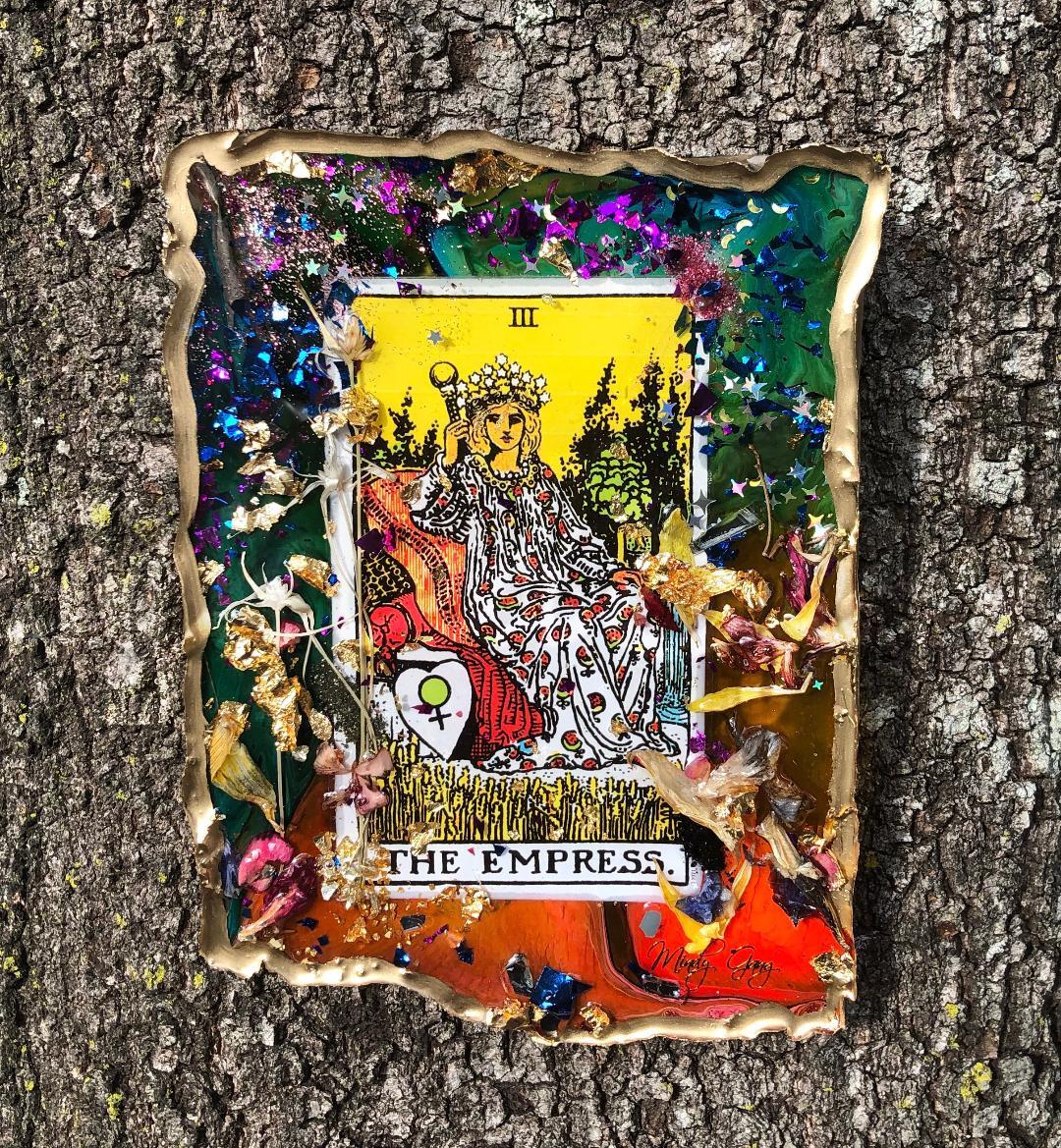 THE EMPRESS
SKU:
*WHAT YOU SEE, IS THE EXACT PIECE YOU'RE GETTING.*
ONE OF A KIND AND HAND CRAFTED! EACH HANGING WALL PLAQUE HAS A HOOK TO HANG AND WOULD MAKE ANY ROOM UNIQUE! ALL PLAQUES HAVE REAL:
TOURMALINE FOR PROTECTION
ROSE QUARTZ FOR LOVE
PYRITE FOR ABUNDANCE
AND MIRROR FLAKES FOR SELF-REFLECTION
THE EMPRESS- REPRESENTS EARTH ENERGY, GROWTH, FERTILITY, NURTURING ENERGY, AND FINANCIAL SECURITY.
APPROXIMATE MEASUREMENTS: 6.5 INCHES X 5 INCHES