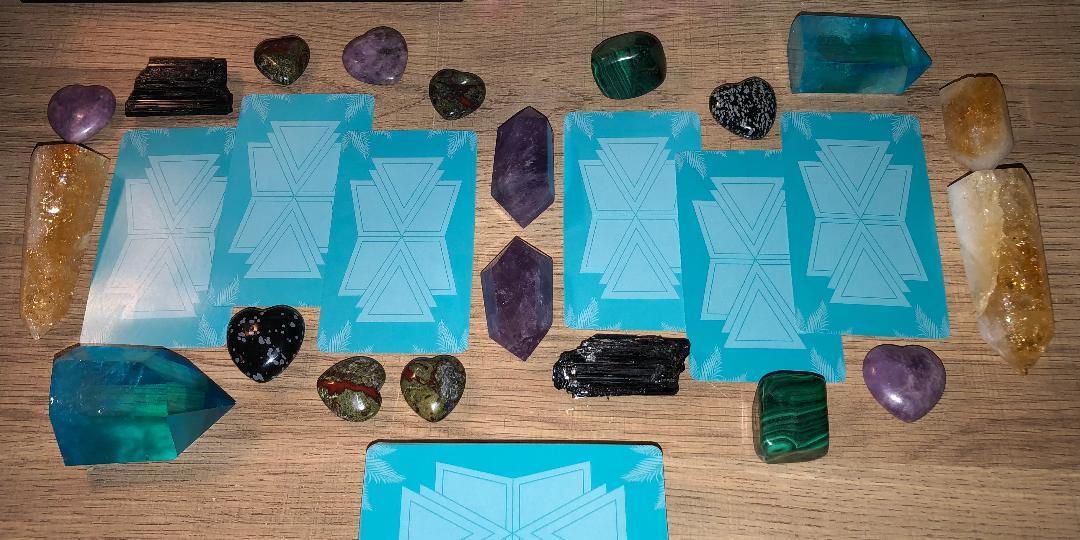 Their Intentions
SKU:
FOR THIS READ, WE USE OUR "GOLDEN GIRLS" TAROT. FOR THIS READING, YOU CAN ENTER ANYONES NAME FOR YOUR READING. (FRIEND, LOVE, EX, FAMILY, CO-WORKER, ETC.) YOU WILL RECEIVE 6 OR MORE CARDS. FOR THIS READING, WE WILL PULL AT LEAST 3 CARDS IN EACH FOCUS. THE STRONGEST ENERGY, EMOTION, OR ACTION THAT IS REPRESENTING:
THEIR CURRENT ENERGY. WHAT THEY ARE FEELING, DESIRING, WANTING, MANIFESTING, OR CURRENTLY GOING THROUGH. (LEFT SIDE OF THE SPREAD)
THEIR INTENTIONS WITH YOU. THEIR MINDSET, END GAME INTENTIONS WITH YOU, HOW THEY SEE THIS RELATIONSHIP BEING IN THE END, AND OR WHAT ACTIONS THEY PLAN ON TAKING TOWARDS YOU. (RIGHT SIDE OF THE SPREAD)
**WE WILL ONLY READ ONE ENERGY PER READING ORDER. IF YOU HAVE MORE THAN ONE PERSON YOU WILL LIKE US TO LOOK INTO, PLEASE PURCHASE A READING FOR EACH PERSON. IF MORE THAN ONE PERSON IS ENTERED, YOU WILL AUTOMATICALLY BE REFUNDED. **
DISCLAIMER: ALL READINGS WILL BE SENT VIA EMAIL WITH A VOICE RECORDING OF YOUR READING AS WELL AS A PHOTO OF YOUR CARDS. YOU WILL RECEIVE YOUR EMAIL READING WITHIN 7-12 DAYS FROM WHEN PAYMENT IS RECEIVED. NO REFUNDS. LIGHTEDSPIRIT IS NOT QUALIFIED TO GIVE MEDICAL, LEGAL, OR FINANCIAL ADVICE. ALL GIVEN READINGS ARE FOR ENTERTAINMENT PURPOSES ONLY AND MAY NOT BE 100% ACCURATE. THE CLIENT IS RESPONSIBLE FOR THEIR OWN LIFE DECISIONS.