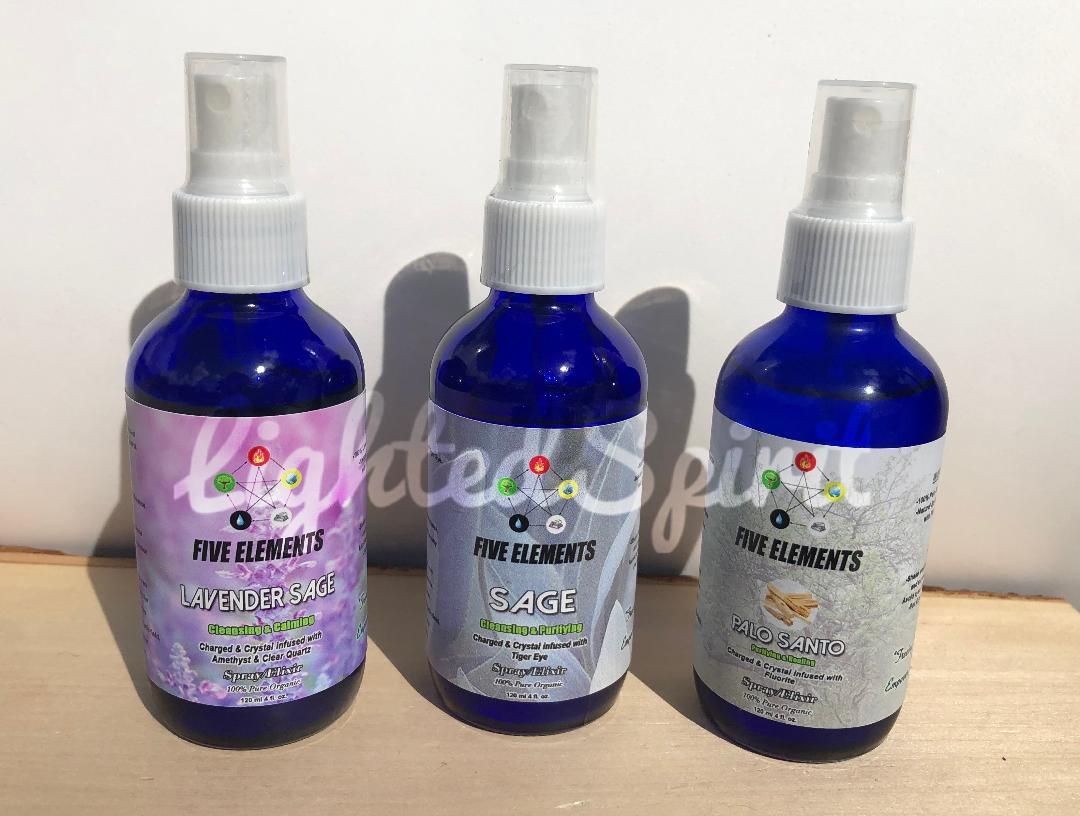 Sage Spray (Smokeless)
SKU:
FIVE ELEMENTS ESSENTIAL SAGE OIL SPRAY. USE FOR SELF AND OR HOME. SAGE WITH TIGERS EYE STONES, PALO SANTOS WITH FLUORITE STONES, AND LAVENDER SPRAY WITH AMETHYST STONES FOR PURCHASE. THE SAGE SPRAY IS FOR CLEANSING AND PURIFYING AND HAS A YOU GUESSED IT, SAGE SCENT. THE PALO SANTOS IS FOR PURIFYING AND HEALING AND HAS MORE OF A WOOD TYPE SCENT. AND OUR NEWLY LAVENDER THATS GREAT FOR HEALING AND CALMING ONES SPACE & ENERGY!
AVOID FROM EYES. NOT TO BE INGESTED.