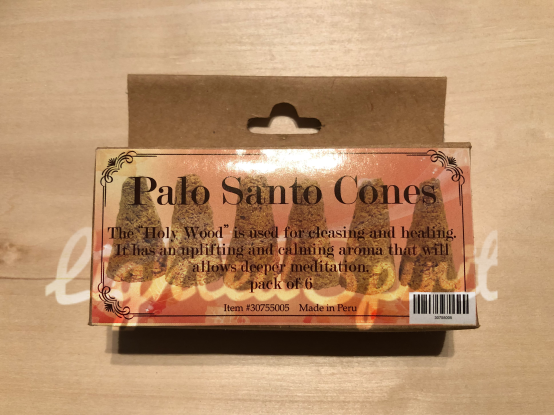 Palo Santo Cone (Incense)
SKU:
THIS MIND SOOTHING INCENSE CONE WILL CALM ENERGY IN ANYONES HOME! PALO SANTOS IS FOR PURIFYING AND CLEANSING ONES ENERGY AS WELL, FOR IT IS CALLED THE "HOLY WOOD." THIS BOX COMES WITH 6 CONES.
LIGHTEDSPIRIT IS NOT RESPONSIBLE FOR ANY FIRE CAUSED BY PRODUCT.