>

Split Love Decision *3 Energies*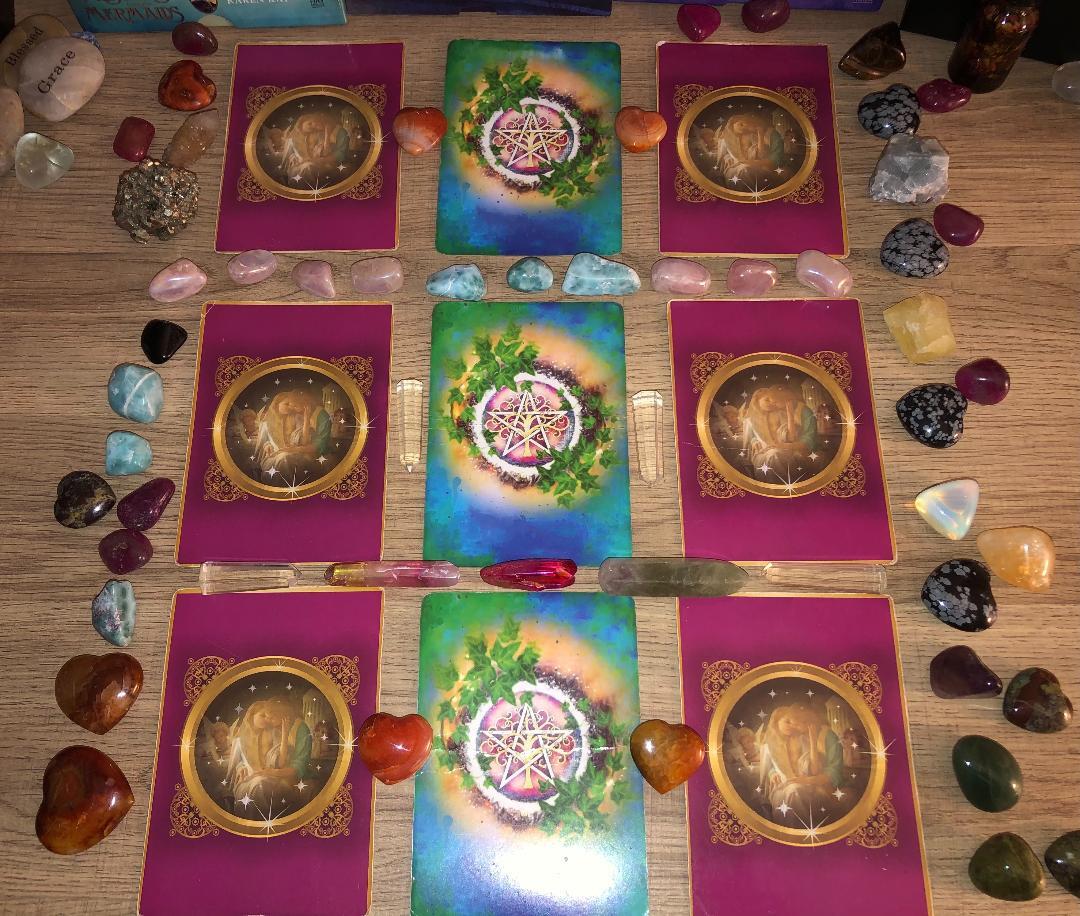 Split Love Decision *3 Energies*
SKU:
FOR THIS READ, WE USE OUR "ROMANCE ANGEL" ORACLES & OUR "SPELLCASTING" ORACLES. YOU WILL RECEIVE 9 OR MORE CARDS. THIS READING IS SOLELY FOCUSED ON THREE DIFFERENT ENERGIES YOU ARE TORN BETWEEN. THE TOP ROW REPRESENTS ONE PERSON, THE SECOND ROW REPRESENTS THE SECOND, AND THE THIRD ROW REPRESENTS THE THIRD PERSON. THIS READING WILL INCLUDE:
FIRST, SECOND, & THIRD ROW
THEIR ENERGY
THE CONNECTION
NEAR FUTURE (IF PERSUED)
**THIS IS A RELATIONSHIP READING ONLY. DO NOT PURCHASE IF SINGLE. THIS READING IS NOT FOR YOU AND AN EX. UNLESS YOU AND THE EX(ES) ARE ACTIVELY TALKING AND INVOLVED IN SOME WAY AGAIN! YOU AND THE THREE PEOPLE YOU ENTER FOR THIS READING MUST BE TALKING, DATING, MARRIED, OR INVOLVED ROMANTICALLY IN SOME WAY.**
DISCLAIMER: ALL READINGS WILL BE SENT VIA EMAIL WITH A VOICE RECORDING OF YOUR READING AS WELL AS A PHOTO OF YOUR CARDS. YOU WILL RECEIVE YOUR EMAIL READING WITHIN 7-12 DAYS FROM WHEN PAYMENT IS RECEIVED. NO REFUNDS. LIGHTEDSPIRIT IS NOT QUALIFIED TO GIVE MEDICAL, LEGAL, OR FINANCIAL ADVICE. ALL GIVEN READINGS ARE FOR ENTERTAINMENT PURPOSES ONLY AND MAY NOT BE 100% ACCURATE. THE CLIENT IS RESPONSIBLE FOR THEIR OWN LIFE DECISIONS.