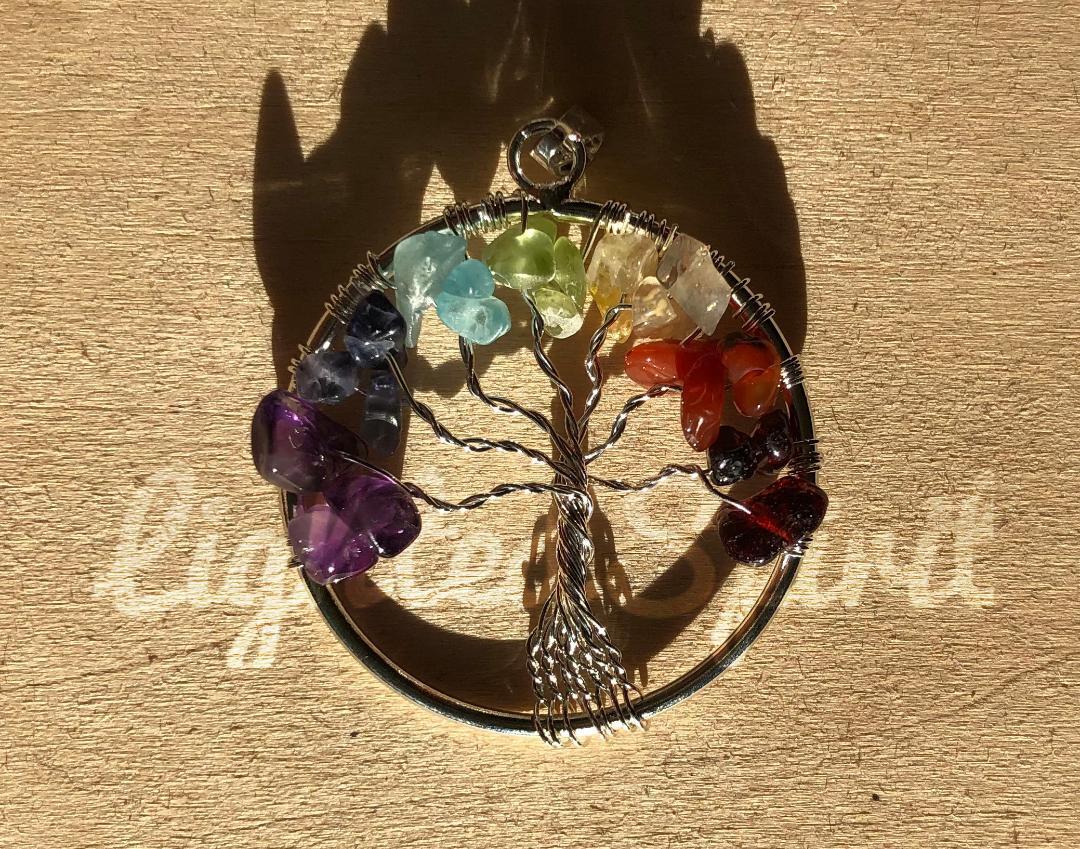 Rainbow Tree Of Life
SKU:
THIS RAINBOW TREE OF LIFE REPRESENTS THE INTERCONNECTION OF ALL LIFE. IT BRINGS KNOWLEDGE, WISDOM, AND FINDING YOUR PATH IN LIFE. THE RAINBOW STONES WITHIN THE PENDANT ARE GENUINE STONE CHIPS FROM AMETHYST TO CARNELIAN. RECOMMENDED TO WEAR ON A SILVER CHAIN OR A BLACK WIRE NECKLACE. (SILVER CHAINS SOLD SEPERATELY ON WEBSITE)
AVOID HAVING NEAR SMALL CHILDREN. CHOKING HAZARD.