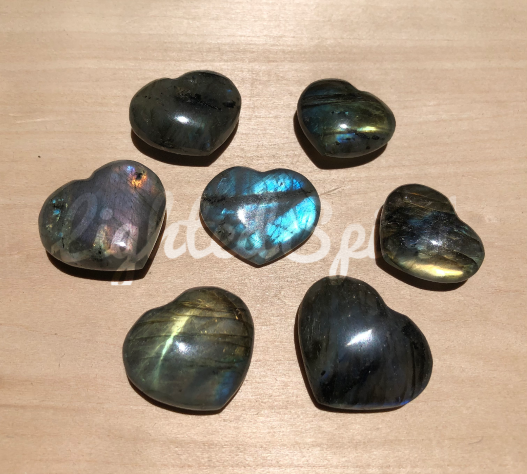 Labradorite Mini Heart
SKU:
FINALLY SOME LABRADORITE! THESE MINI HEARTS (SOLD SEPERATELY) HAVE SOME STUNNING SHIMMERS OF BLUES, GOLDS, PURPLES, YELLOWS, GREENS, AND MORE! LABRADORITE RESONATES WITH THE THROAT CHAKRA. JUST LIKE THE STONE TRANSFORMS INTO CHANGES IN SHIMMERING COLORS AS YOU MOVE IT IN THE LIGHT, THIS IS MEANT FOR GIVING YOU TRANSFORMATION! TRUTHFULLY, THIS STONE HAS MANY PROPERTIES FROM DREAMS TO PSYCHIC ABILITIES. INCREDIBLE POWER ID SAY!
EACH ORDER IS ONE STONE. ALL STONES ARE DIFFERENT IN SHAPE AND SIZE. AVOID HAVING NEAR SMALL CHILDREN. CHOKING HAZARD.